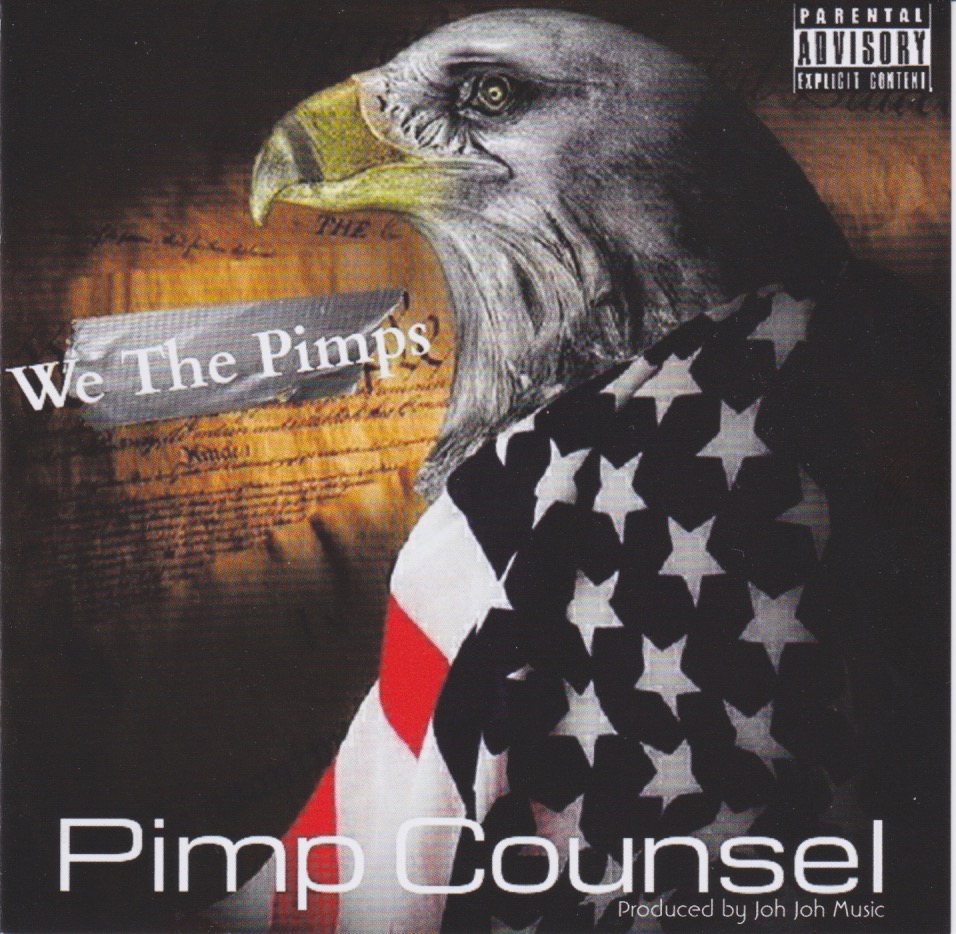 Some of ya'll might have already heard Pimp Counsel on Joh Joh Music – Good Times Album (released in 2017), where they had 4 tracks on it. An American rap duo Pimp Counsel consists of King Kane Slimm & Caddi Mane. Hailing from the crime ridden streets of Flint (MI), it was rumored a couple of street Pimps had a Natural Gift of Gab. They preach pimp principles in a harsh and poetic term they refer to as Pimp-Hop. No wonder that they were discovered by Tweed Cadillac of Penthouse Players Clique.
This time they came with an album titled We The Pimps fully produced by Joh Joh Music from France. Consisting of 21 tracks, this album is a pleasurable listen overall with all the pimpish stories by King Kane Slimm & Caddi Mane. It features such guest OG Daddy V, Enois Scroggins, Hic Box (talkbox), Bootz Rothchylde, Fleetwood Tha Fool, URG7 and others.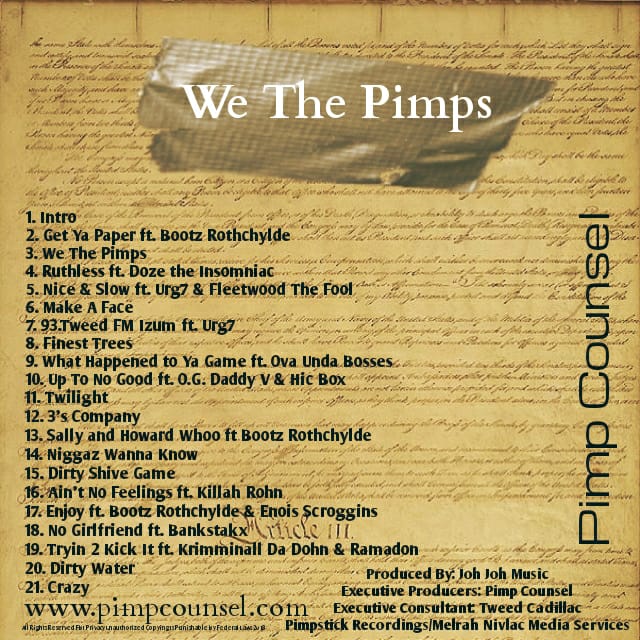 Order this dope CD album @ Joh Joh Music Official CD Shop or personally get at Joh Joh at his FACEBOOK & you will get served with your personal hardcopy. Shipped Worldwide.