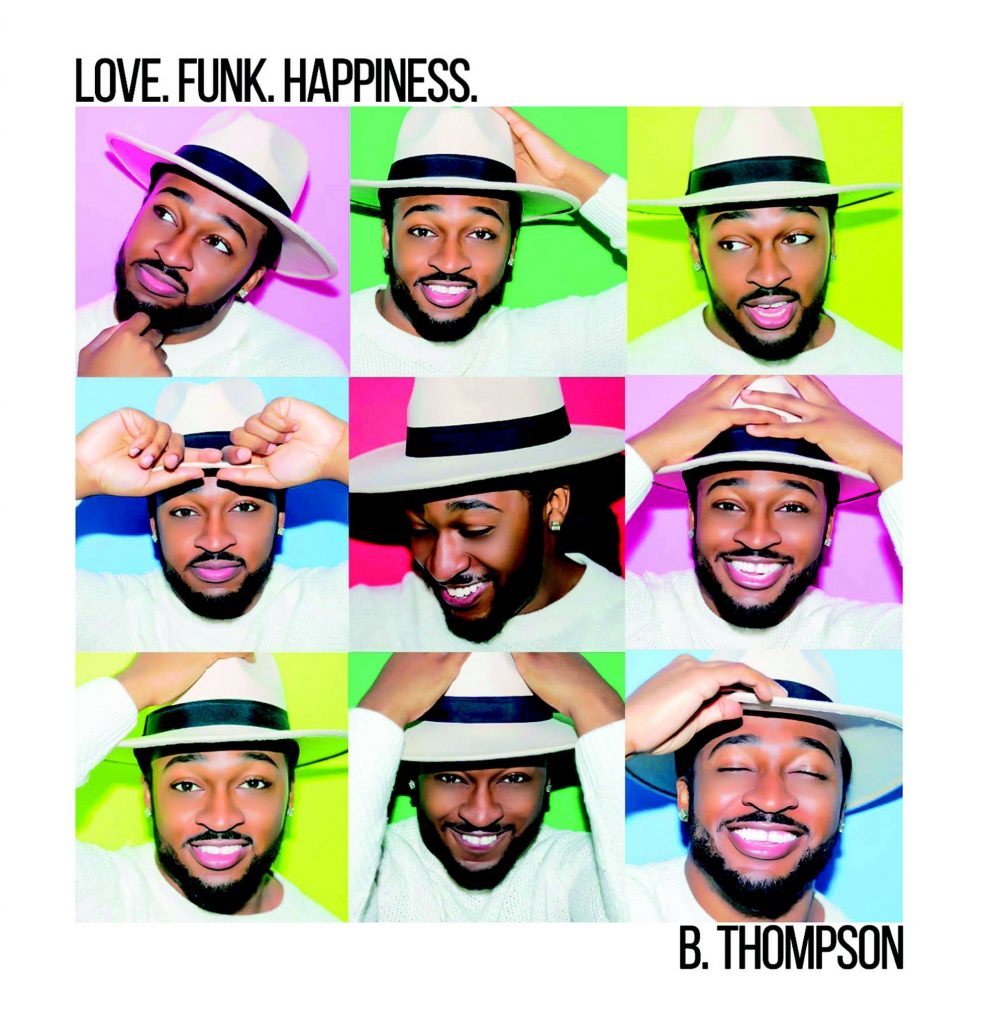 The truly unstoppable Diggy Down Recordz are back at with their next CD release that we wanna talk about. They already worked with the American singer B.Thompson on his "For The Love" album which was 1st release of this label and now they release his new album "Love. Funk. Happiness." marking it the label's 9th CD release.
Overall, it's a bright and light (like it's cover) disco/boogie/funk album that's really hard not to like or wanna bump in your speakers. It's a massive album of 19 tracks produced by DJ Ness D, Funkastic, Goz, Greg Doggett of The Doggett Brothers, M.Fasol, MellowNightz, Sergio "DOC" Barone, Tesla55, Tuomo Beats, Tyler Smith , Wadz and T-Groove (whose album Move Your Body was the previous CD release on Diggy Down.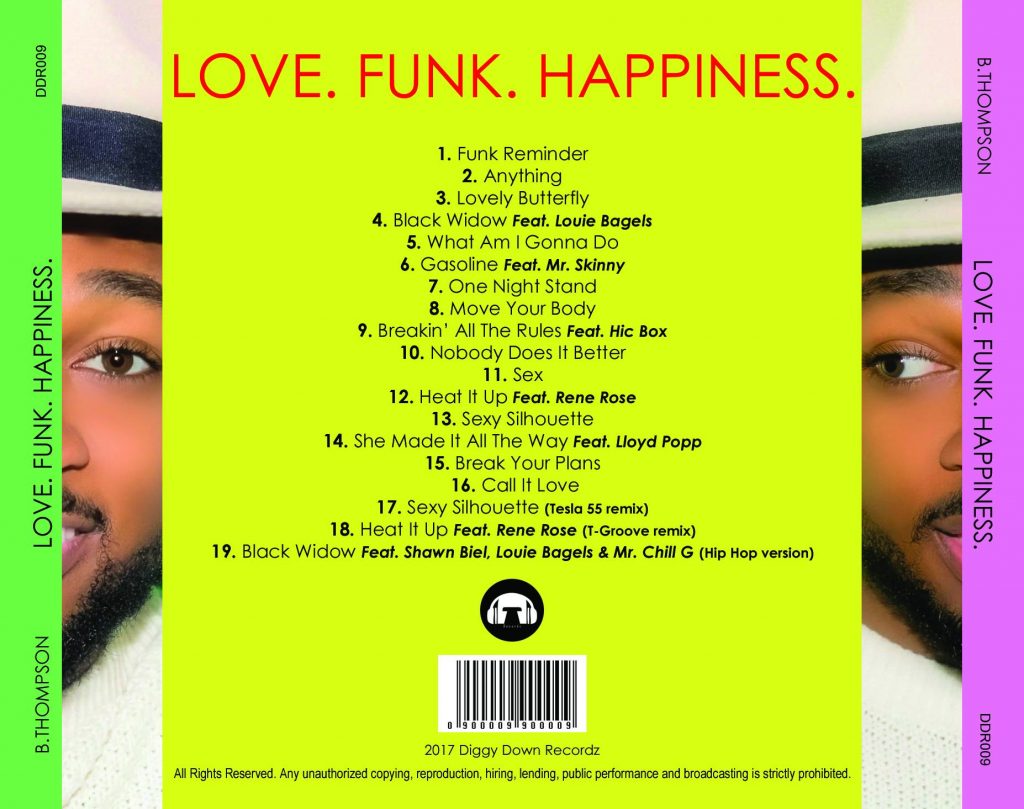 The release date is September 30th but the pre-orders have already been announced and CD's are already in stock, so there's a chance that they could get shipped a bit earlier. Go cop your CD (also available in digital) @ DIGGY DOWN RECORDZ WEBSITE.