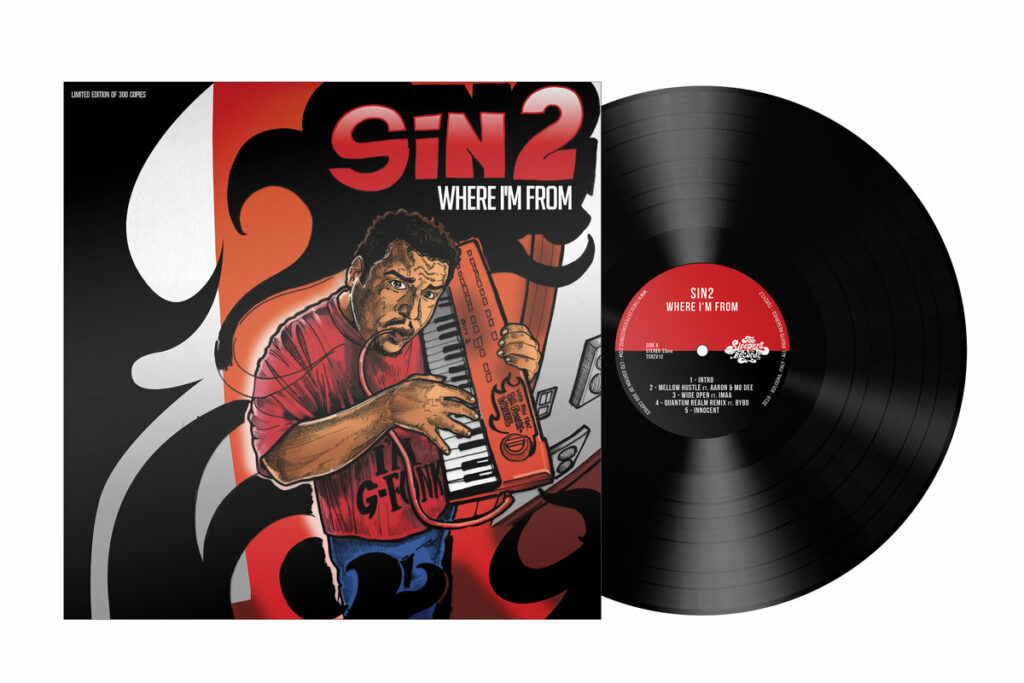 Many of the funk fanatics on the street dance scene already know the name Sin2. As a talkboxer and producer, he introduced himself in 2007 with "The Gypsy And His Talkbox." While he has been spotted in collaboration with a bevy of European funksters, a follow up to Sin2's debut was nowhere to be found, until now.

    Entitled "Where I'm From," the album's straightforward name actually belies a deeper musical meditation. Sin2 does, in fact, show us exactly where he's from as far as his production and overall range. The album runs the gamut from Impala-ready g-funk on tunes such as "Mellow Hustle," "Quantum Realm Remix (feat. Bybo)," "On The Autobahn," and "It's LBC," a joint venture with Long Beach legends Foesum, to dance floor friendly boogie funk in the form of "Innocent." The record becomes even more adventurous when Funkmaster Ozone joins in to deliver a vocoder-inflected slice of hard electro on "You Need To Dance." There's more than enough material on "Where I'm From" to fuel a dance session (or ten), yet Sin2 doesn't hesitate to slow things down on the tracks "Wide Open (feat. Imaa)" & "Baby Girl (feat. Bybo)," two electric g-funk slow jams better suited for the bedroom than the backyard boogie.

Sin2's approach to talkboxing stands out from many of his peers as he always manages to give equal space to it and all other instruments in play. The result is that his talkbox texture doesn't overshadow the rest of the music, gliding over his synths and rhythms rather than overshining them as some talkboxers tend to do, making for a consistent listen, and making you wish that he had followed up his debut album many years ago already. 
     This album was released by The Sleepers RecordZ as Limited Edition of 300 copies on black vinyl & still available for purchase @ Sleepers RecordZ Official BANDCAMP as well as many digital platforms.