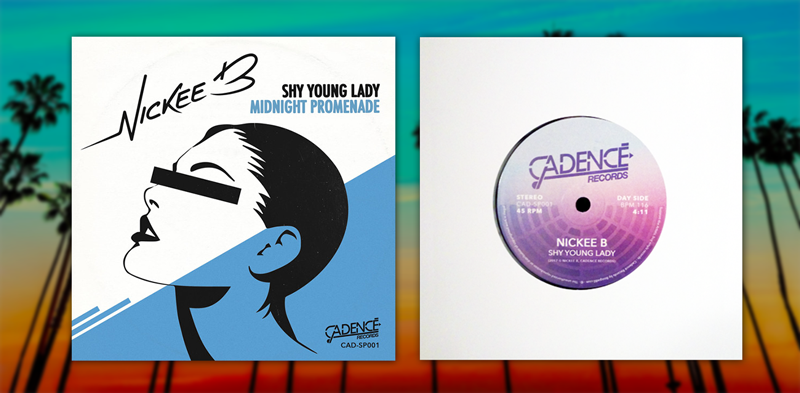 Nickee B – Shy Young Lady / Midnight Promenade vinyl record is 2nd physical release of the up-and-coming European label, Cadencé Records created in 2015 by Boogie80 members Fanateek One and Albin Filet Mignon, the label specializing in Modern disco grooves with obvious 80's Synth Funk influences.
This is a type of perfect 7″ record with two amazing tracks that ya'll disco/funk/boogie heads would definitely not like to miss in your collection. It shall also please your ears with its audiophile grade mastered sound which you should definitely appreciate if you have a decent equipment at your place.
Records come inside a premium 170 gram glossy paper artwork and a plastic sleeve to protect your instant classic modern funk record!
This is the edition limited to 500 copies so you'd better hurry up (the pre-orders have already started and it's been selling real fast!) & place your order @ Cadence Records page!