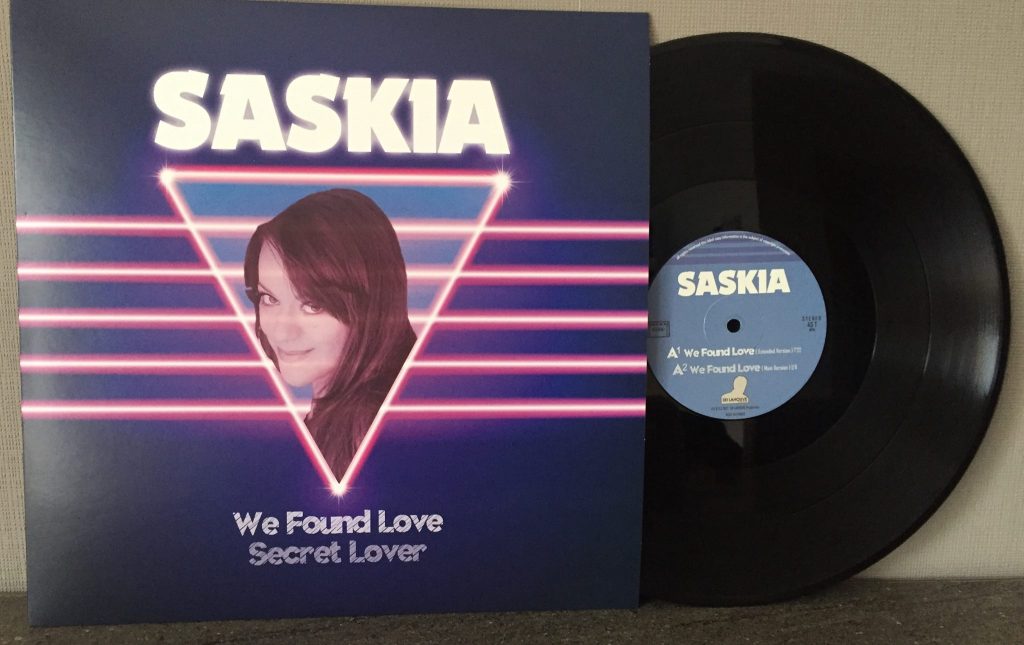 Dd Lahouve Production is back again with another wonderful 12″ 45Rpm Maxi vinyl: Saskia – We Found Love/Secret Lover to be released on February 6th 2017. Saskia is a female singer from Germany. All in all, this release was a collaborative effort of a few real good professionals: music was produced by Magoo (France), Saskia vocals recorded by Sergio Doc Barone (Germany) at PurpleRoom Studio, artwork designed by DJ Ness D of The Touch Funk (France) and mastering was done by Wadz (France).
Tracklist:
Pure 80's funk style:
A1. We Found Love ( Extended Version ) 7.22
A2. We Found Love ( Main Version ) 5.11
Mid Tempo 80's:
B. Secret Lover ( Vocal ) 4.53
Make sure to check & buy this beautifully crafted vinyl with was obviously made with love (and it's about love too) at DIGGY DOWN OFFICIAL WEBSITE
Hurry up with your order, this vinyl is limited to only 200 copies!!