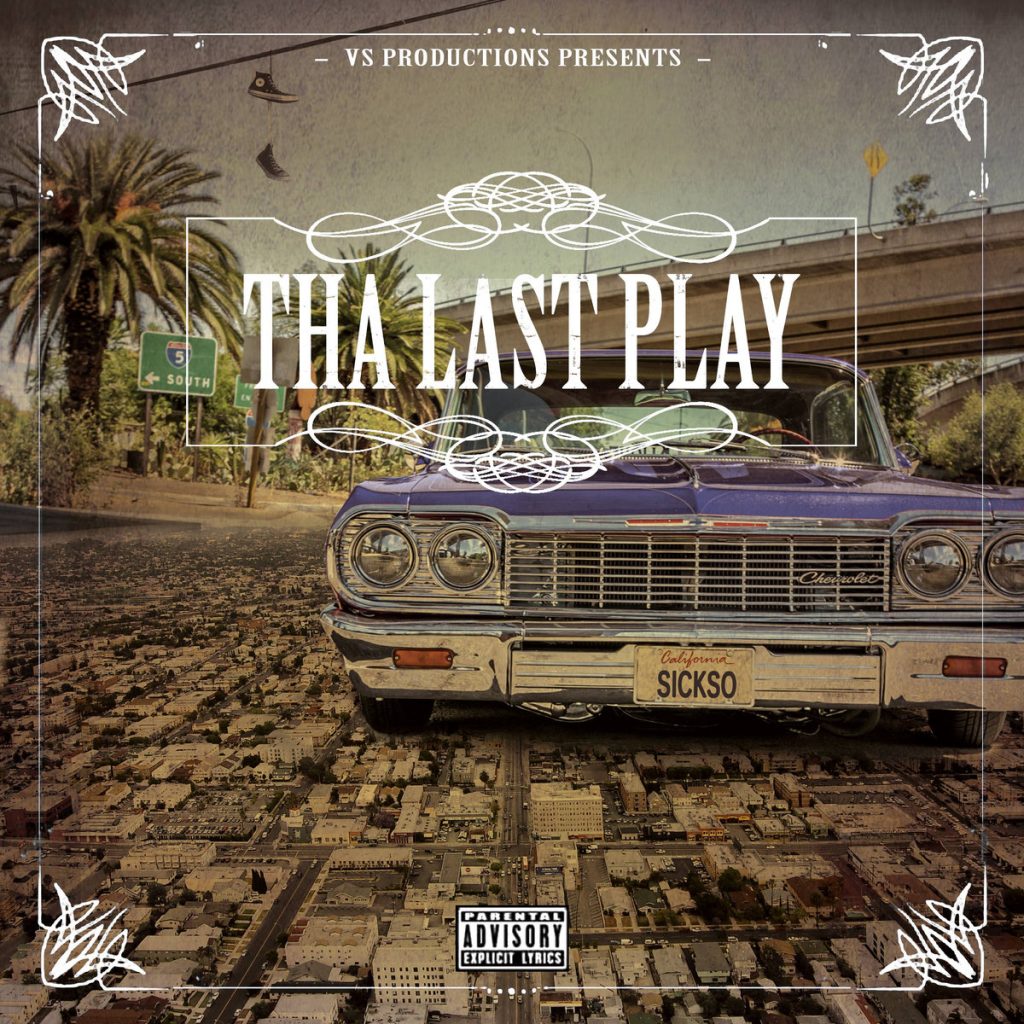 VS Productions, the well-known production duo from France (which consists of Venom & Sovan), dropped Tha Last Play – the very much anticipated final compilation album of their trilogy that was started by The Playtime & continued by The Playground. Though, the production on Tha Last Play was predominantly handled by Sovan, however, some tracks were co-produced by Venom, J.Locc, Tony Beatmaker, Dish Mothafunk, Laidback, RTN. The featured guests names on this dope album are quite impressive: Daz Dillinger, OG Daddy V, Dazzie Dee, Tha Chill (of CMW), Butch Cassidy, AMG, Foesum, Quictamac, Eastwood, Hobo, Stalin, Dogg Master, Winfree, Lil Woofy Woof, Loesta, Tha Hookstah, Bossolo, Delux, GFunk, Chag G & Jovan Benson.
There are 2 versions of the CD: 1st and 10th tracks on the "Sneaker" version (issued in Digipak) are Remixes of the original tracks which are found only on the "Car" version (issued in Jewel Case), however, each of them have 17 tracks without any intro's and outro's. So, basically, both versions are the must haves for a collection, also, they would get rare pretty soon due to the very limit pressings (200 copies of each).
We highly recommend to grab both versions & you can do that by hollering at Sovan on his Facebook page or @ buy them @ his BANDCAMP.