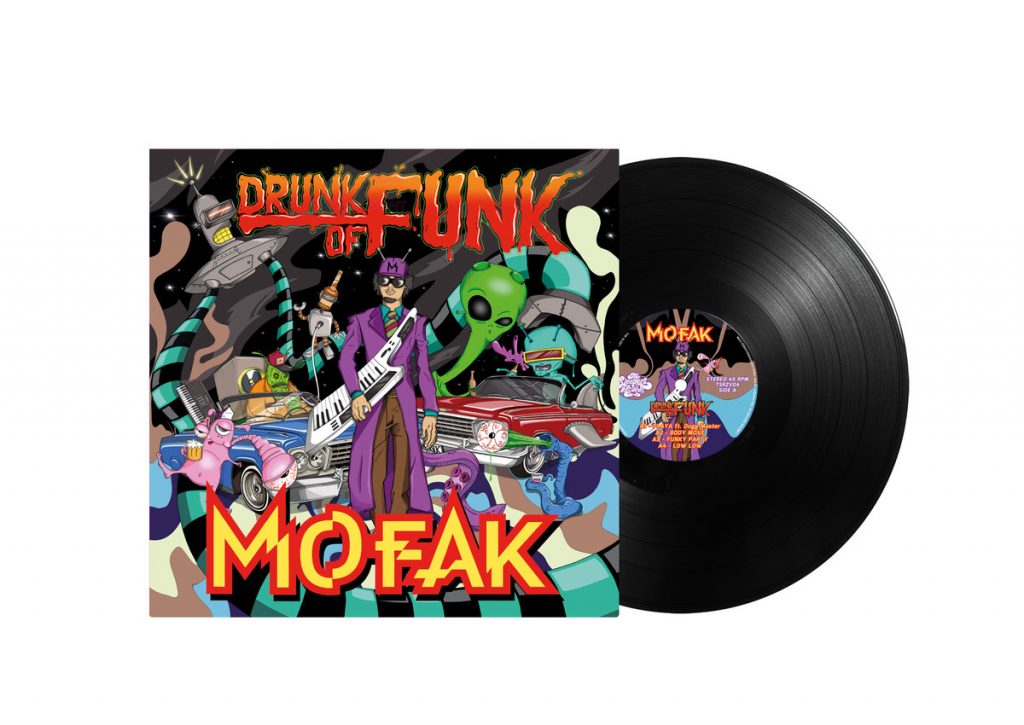 The are no such big words to perfectly describe Mofak . His way of producing and feeling the Funk is Unique and Unforgettable. His touch has directly influenced a big part of the European Modern Funk Movement, and its so personal that can be recognised all over the World.
Mofak has been collaborating with several artists, from Marseille (France) to Los Angeles (CA), spreading all over his unique P.Funk Style. Today we can say that he is one of the most important Artists in the Worldwide Modern Funk Movement.
For the very first time he's releasing a limited edition Vinyl LP solo album for The Sleepers RecordZ. This album includes featuring with artists such as: Dogg Master, Big Sono, April Soul, Emcee Originate, Sam I Am and Feevah; the guitars of Laboklandestino, the solo piano of Kevin from King Krab & the bass guitar of Adam Derrez.
This is gonna be the Album of The Year, a Modern Funk Masterpiece, a "Must Have" that cannot be missing in your collection.  Be ready to feel your heart-beat accelerating!
This is Limited Edition of 500 copies of 140 gr. black vinyl which comes in offset-printed sleeves.
Place your orders @ The Sleepers RecordZ BANDCAMP