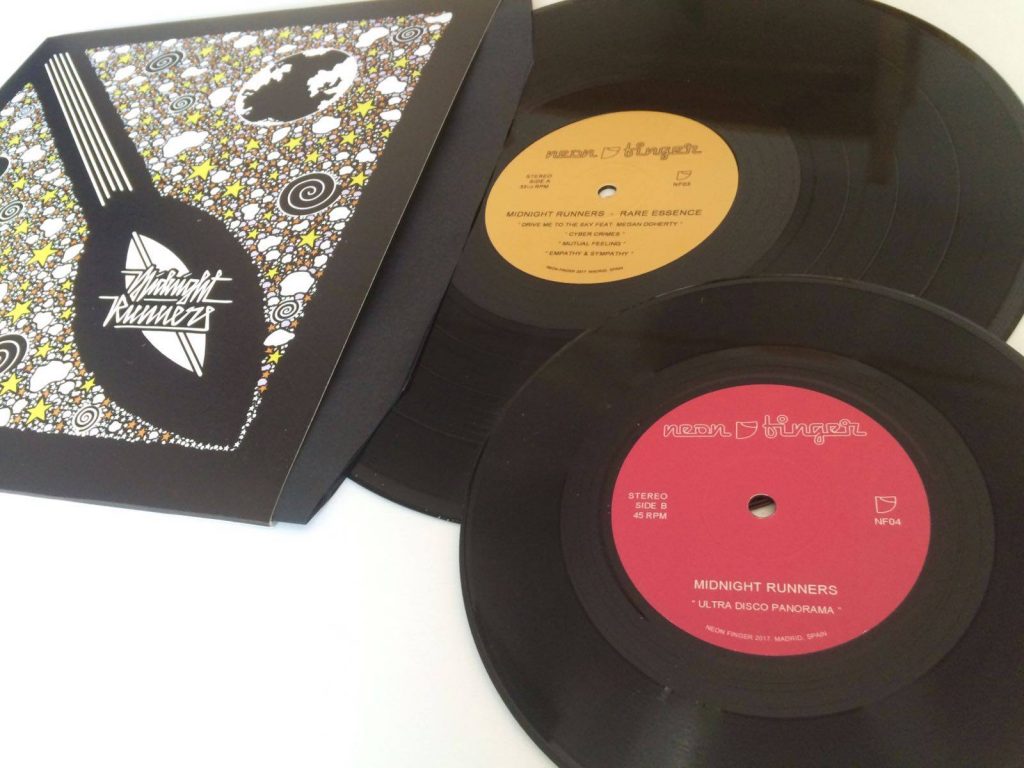 After dropping their first 2 releases last year, Neon Finger, the up and coming label from Madrid (Spain), is hitting it hard by releasing their next two references and both by the already well-known Indonesia's own Midnight Runners. It's definitely the great news for all the disco/boogie/synth-funk lovers to have two Midnight Runner's releases at a time, both made on vinyl: 1. Rare Essense – the LP in a very beautiful sleeve printed in offset; 2. Disco Panorama – 7″ double sider, which serves a very nice addition to the LP.
Those who already know Midnight Runners know that their name speaks of itself and they can't really go wrong. Both records consist of great tunes professionally crafted by them and would be definitely appreciated by their fans and supporters.
Both records were made in limited pressing of 300 copies each so don't waste time and grab your copies while the stock lasts @ NEON FINGER OFFICIAL BANDCAMP.
Stay tuned to the next references by the Neon Finger label as they're keep growing and might surprise you again with their upcoming releases!