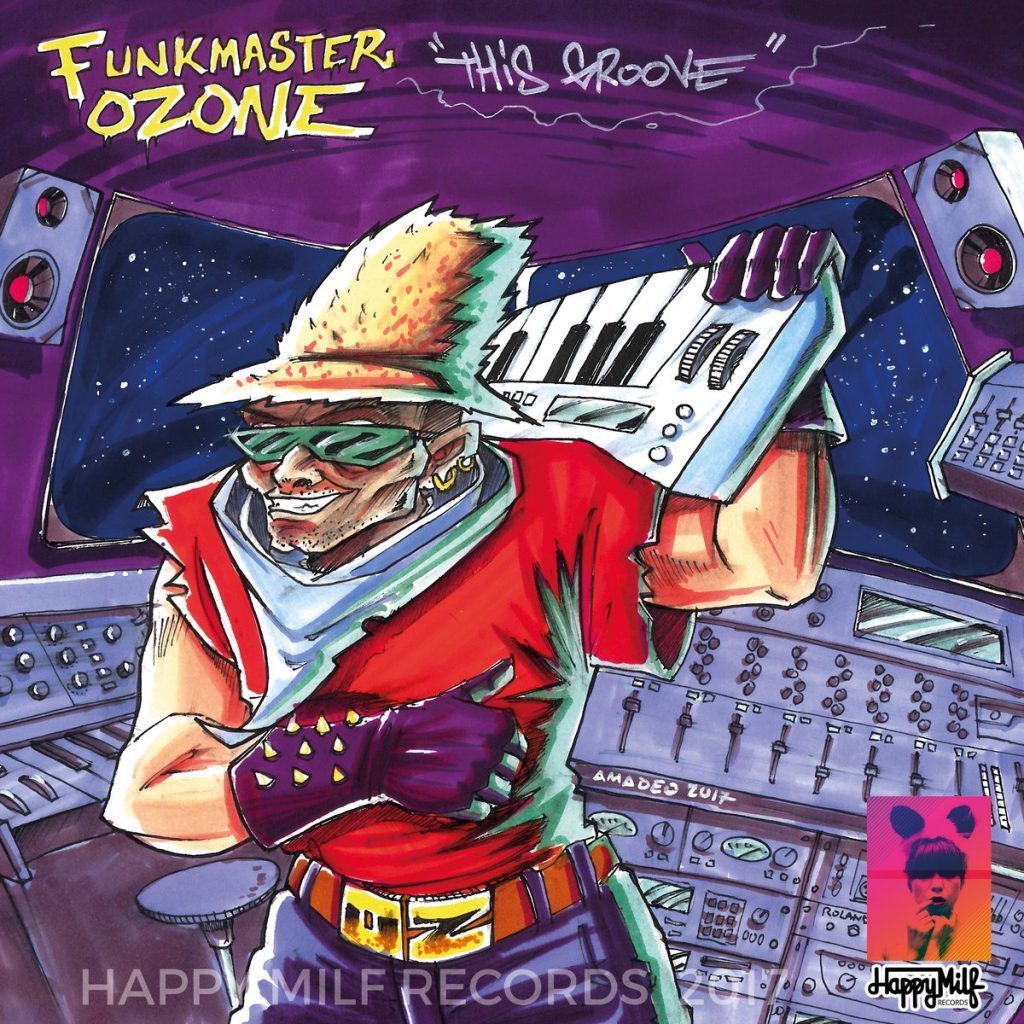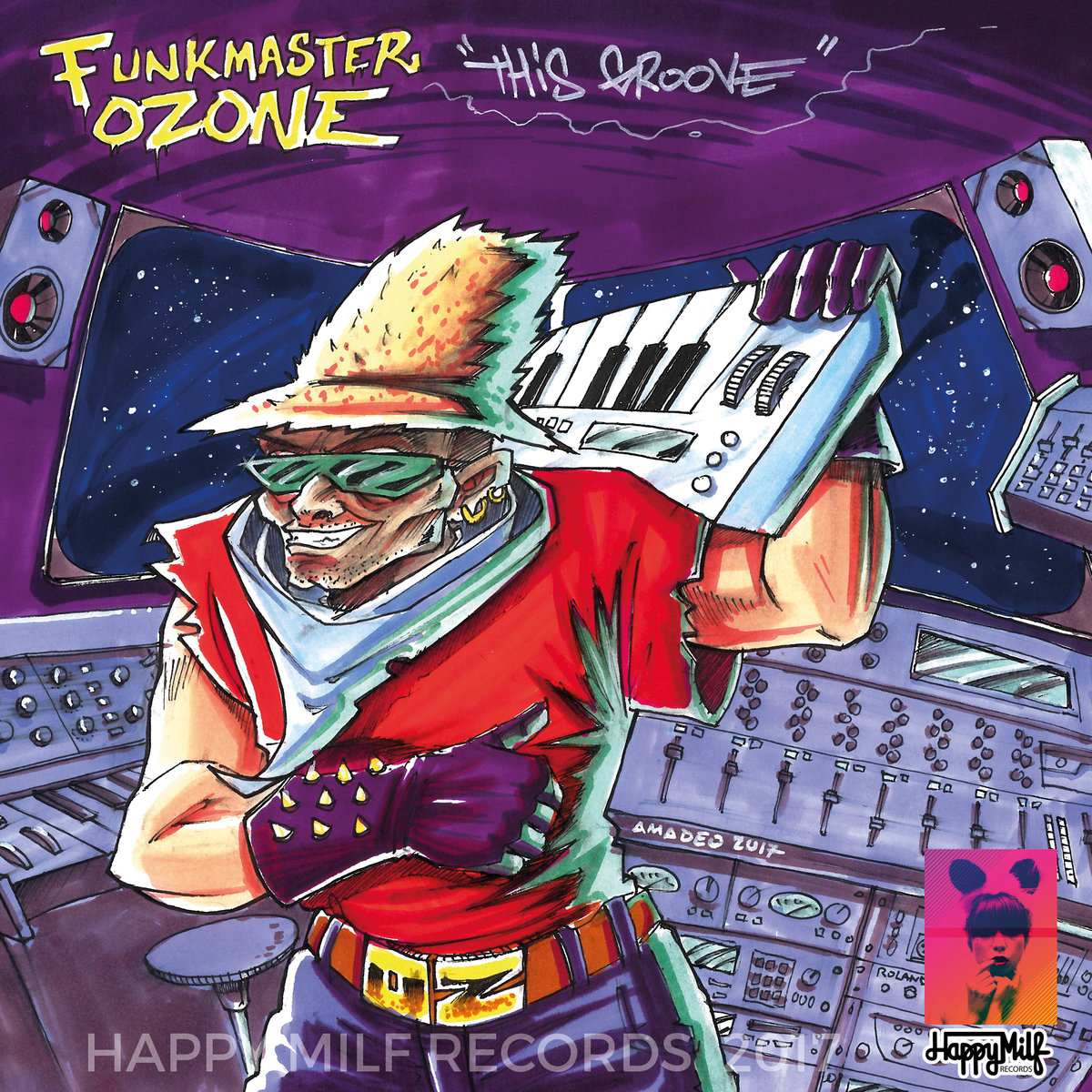 10 years after his first vinyl release, West Coast Pioneers 12″, Funkmaster Ozone is bringing us 2 powerful tracks, full-analog synths, dedicated to all the popping dancers and talkbox freaks, from P.Funk to Electro-Funk, released exclusively on Happy Milf Records on 7-inch vinyl 45RPM.
You can listen to & order this record on Happy Milf Records Bandcamp: first 100 bandcamp pre-orders will get it with printed, hand-numbered and stamped cover. The 400 orders will go in white sleeve.
On the same bandcamp you can also order Amadeo 85's first album "NarvaloÏd From Cosmos" LP vinyl as well as a fresh & official reissue of the Nigerian boogie/funk gem album "You Are Mine" by the group "Hotline" (originally released in 1986, this reissue has the high-quality mastering and restoration from the original LP, and licensed from Hotline, and will be available with liner notes and exclusive photos of the group).