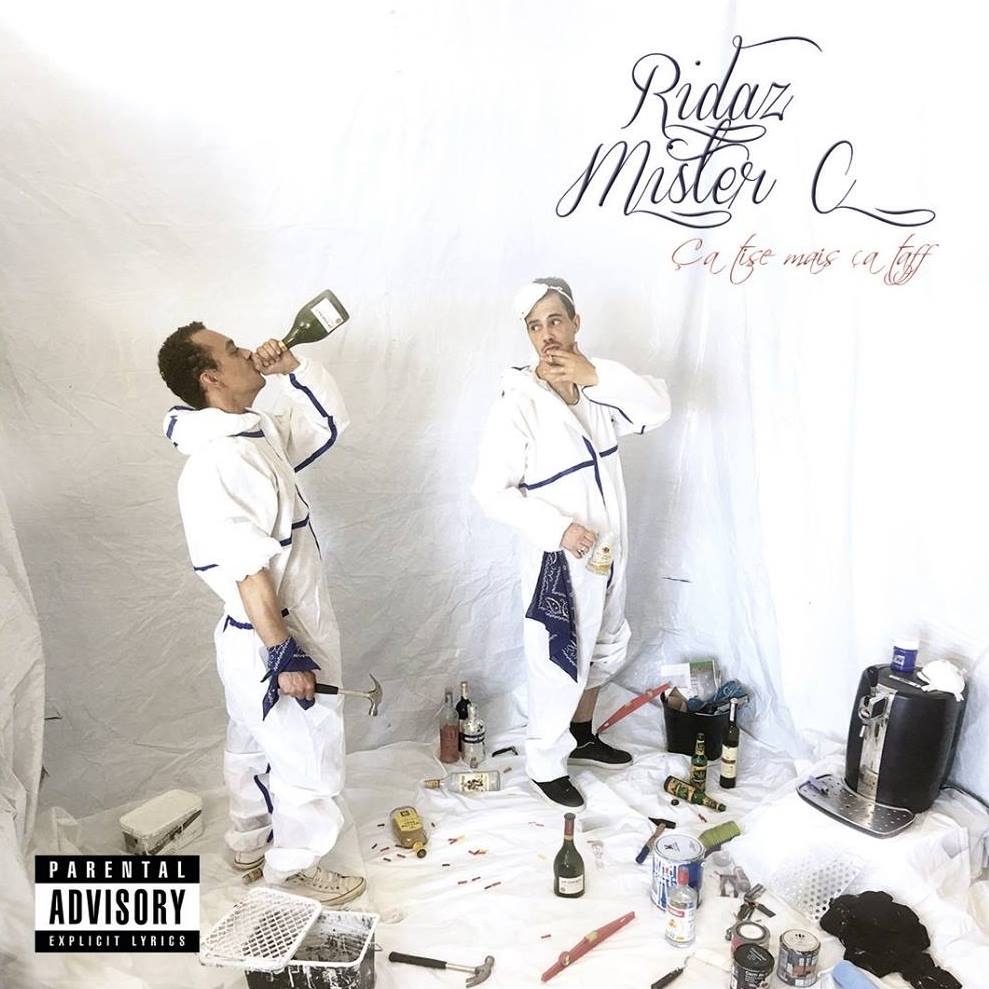 Already somewhat known in the underground rap scene featuring on different projects, Mr. Ridaz & Mister C teemed up to work on the the collabo album Ça Tise Mais Ça Taff / We Drink But We Work, which they released independently, without a support of any label or distribution company.
As both of them rapping on the album, Mister C also handled all the production on it. This album literally "features no featurings" at all (they even produced this album by themselves) which is pretty rare in g-funk, especially, nowadays. This is type of g-funk music that you may feel like listening to any time of year and leave you in a careless uplift mood.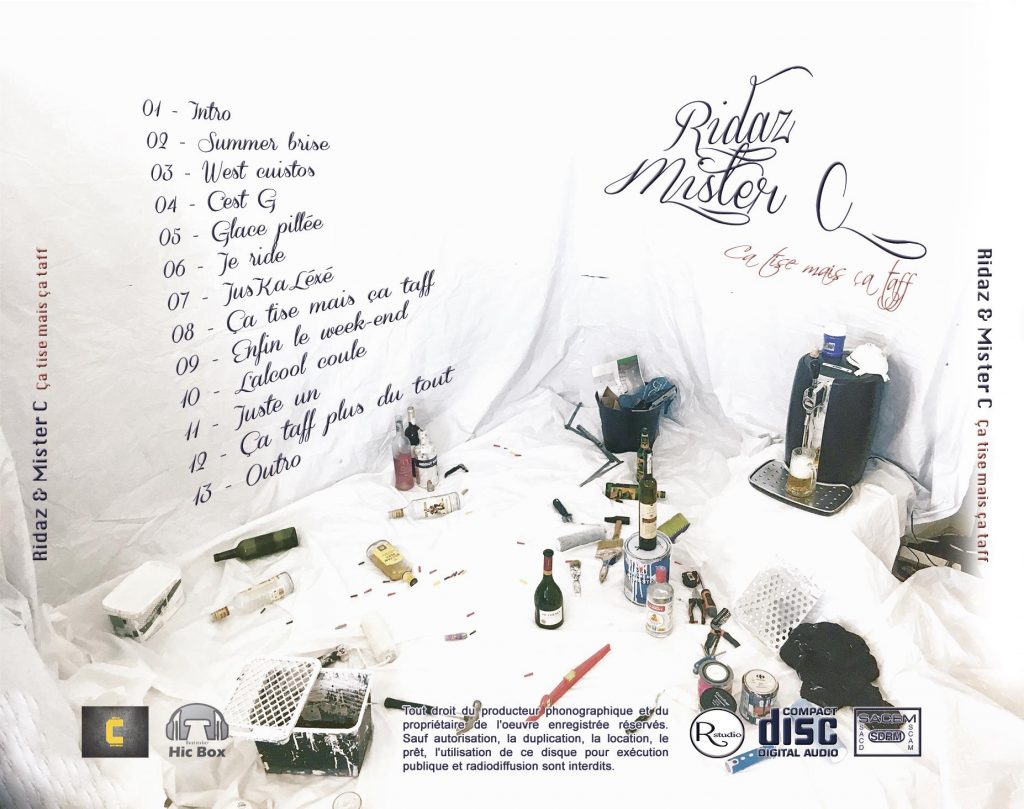 Mastered by Hic Box, the sound quality of the whole album is high enough to guarantee ya'll remain satisfied, especially those who care about it (sound quality).
The album was released in CD format on July 14th, 2017. While the CD's have been sold predominantly on the streets of France (like back in the days), the hardcopies are available @ Mr.Ridaz Official Site and shipping worldwide.