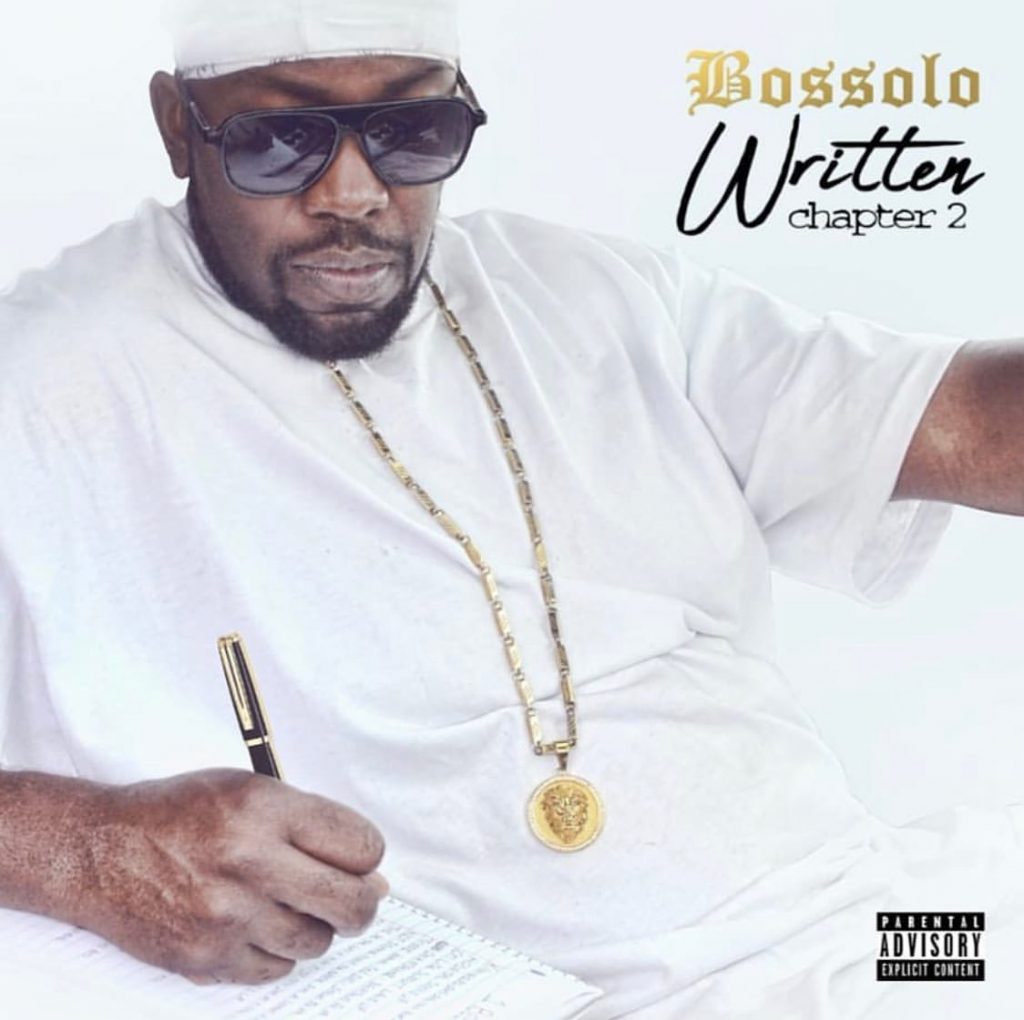 Just a few months after droppin' the first volume of Written, Bossolo is already back with the Chapter 2 !
It feels good to see rappers with a long career still doin' that sick gangsta funk and being productive.
This is something we can't say for most of the 90's artists, famous or not. In fact most of them are actually not making the sound they dig but what can be sold the most depending the musical fashion trends.
They are evaluated and ranked by the number of spotify streams, youtube views or social network followers but what about introducing other criterias like consistency or integrity ?
If we do so then artists like Bossolo & Steve Vicious, with more than 25 years of West Coast groove activism are on top of the game, cause this whole music thang ain't about fakin' the funk but stayin' true & keepin' it real!
This said, let's talk about that fresh release…Somehow we can compare it to a perfect dinner not that wack ass trap junk food but a funky gastronomic menu. Starter, dish, dessert wine & cognac to close the deal, every g-funk addict while goes out after the session with the stomach filled and head buzzin' with good vibes.
Same ingredients, different recipes once again legendary SD producer Steve Vicious aka VMF brings his home made criminalistic funk on the table getting along smoothly with the voice and flow of the experienced southern cali MC.
Lyrics stay conscious but no falling into something spiritual, these positive messages will speak too all the cats around the globe strugglin' to make a livin' or facing personal issue.
Trough his life experience Bossolo act as a filter for the young generation, blocking violence and greediness, letting love and happiness spread. Something we are not used to in our favorite music genre but finally well welcomed.
Album contains 13 tracks filled with uptempo beats and synth bass, definitely enough to prevent you from skipping. The tradition of rappers from the golden state is also respected. With track California, the aera got another anthem, hook is laced by tight singer Ben Franklin, doin' also 2 others in the album. Check this out :
No doubt we got here a dope soundtrack for this summertime, and like Pac said don't support the phonies support the real so you betta don't sleep on this and get your copy HERE !