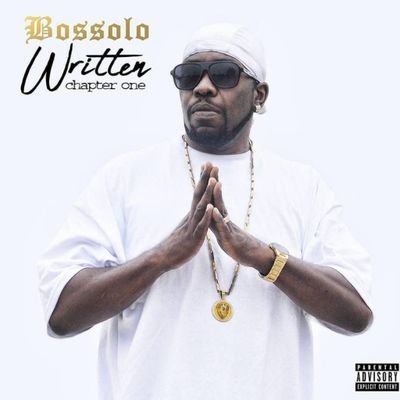 Let's return now to the source of our favorite music genre , the big bad West Side, with Bossolo new album "Written Chapter 1" !
The southern California rapper who has started doing music 3 decades ago and already recorded more than fifteen album is back with another banger released in January on his independent label Bloc Hustle Ent.
This is a very dense and consistent album, Bossolo spits reality rap over sick ass beats served by Steve Vicious aka Vicious Man Funk, the result is nuthin but pure G-Funk from track 1 to 13 ! No need to introduce VMF, the legendary producer behind the success of many San Diego rap artist like Lil Rob, Mr Shadow or the Low Profile camp, creator of this dope and typical sound that can quickly be recognized by all of us. Mature in his lyrics Bossolo shares his life experience on the mic and the lessons he has learned going thru hard times. The output is a strong positive message and the song "Life is Beautiful" is a perfect exemple of this.
There are not so many releases that can be played and enjoyed from beginning to the end without skipping, and this "Written Chapter One" is one of those. If you want to get a taste, hit "Father Figure", very representative of the heat Bossolo & VMF has provided on this album.
You can contact directly Bossolo by mail in order to get your copy (legendarybossmusic100@gmail.com).